General James P. Mullins, USAF
Retired November 1, 1984
<![if !vml]>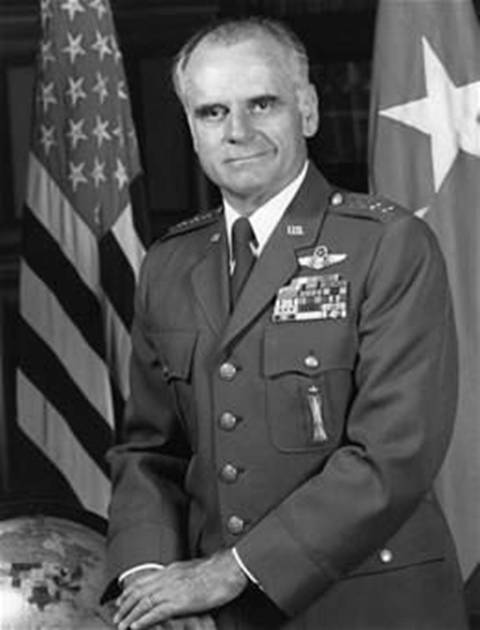 <![endif]>
Figure 1: General Mullins – USAF web site
<![if !vml]>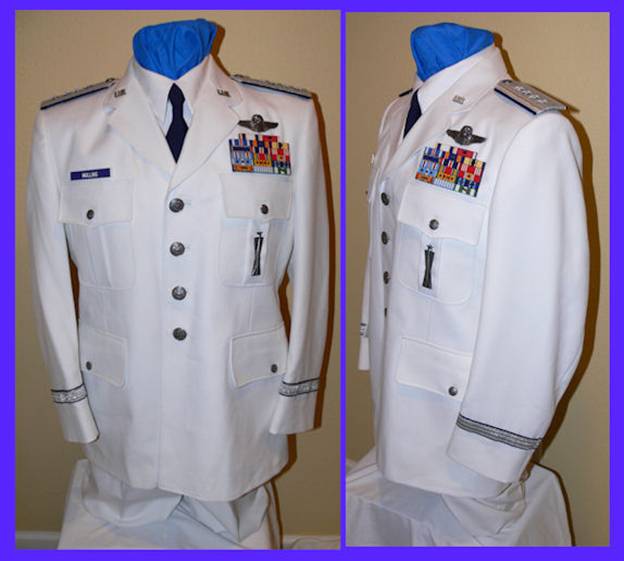 <![endif]>
Figure 2: White ceremonial dress uniform worn by General James P. Mullins. The only cap for use with
the white ceremonial dress uniform covered by regulations is the blue service dress cap but with a white cover placed
over the blue top and the black leather chin strap replaced with the silver braid chin strap.
<![if !vml]>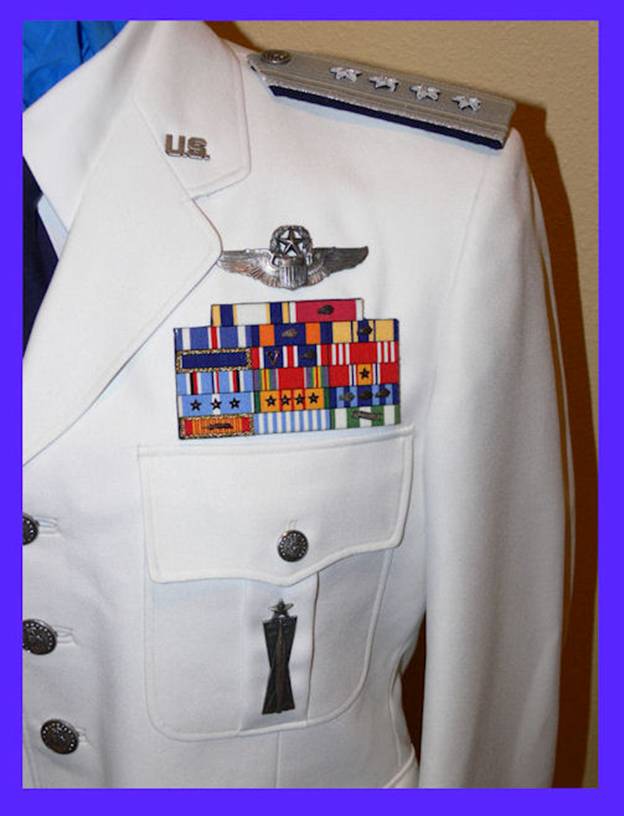 <![endif]>
Figure 3: Mess dress shoulder boards, insignia and ribbons of service dress are worn on the white
ceremonial dress uniform.
<![if !vml]>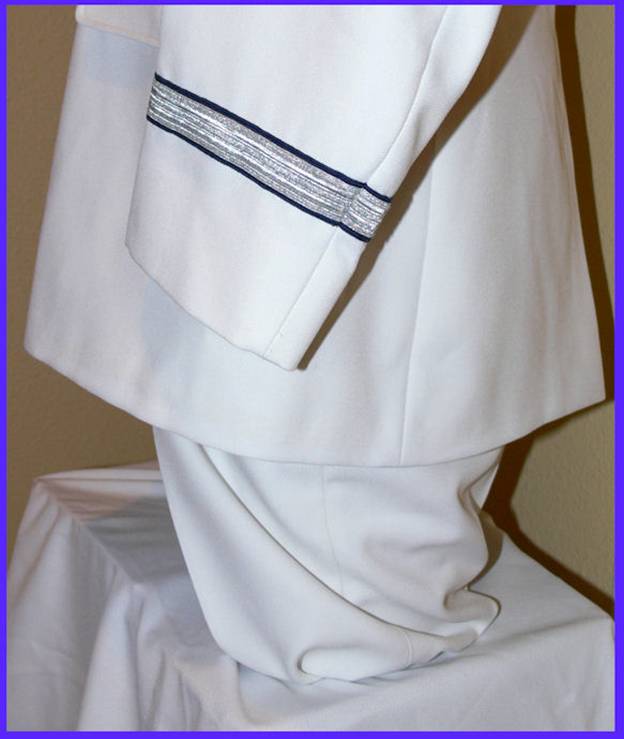 <![endif]>
Figure 4: The silver sleeve band on the general officer white ceremonial dress uniform is three-quarters of an inch
in width with blue piping on the top and bottom. Field grade officer is one-half inch and company grade officer wore the blue
braid normally found on the service dress uniform. The silver braid was never regulation on the white trousers.
<![if !vml]>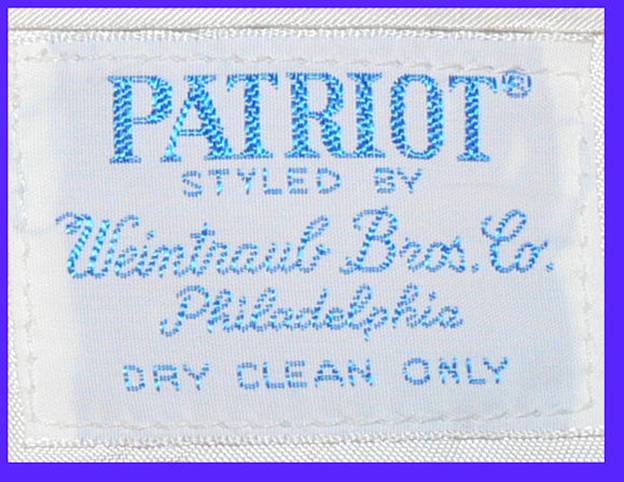 <![endif]>
Figure 5: Tailor label found on the uniform by Patriot.