USAF FLAG RANKS
<![if !vml]>

<![endif]>
Click the seal for
The US Air Force Blue
By
The Mitch Miller
Orchestra & Chorus
AN EDUCATIONAL SITE DEDICATED TO THE
LEADERSHIP OF THE
UNITED STATES AIR FORCE
FROM 1947 TO 1995
EVOLUTION AND HISTORY OF THE USAF
UNIFORM AND ITEMS ONCE OWNED
BY GENERAL, FIELD AND COMPANY
GRADE OFFICERS AND ENLISTED
PERSONNEL.
COLOR PERIOD OFFICER UNIFORM EXAMPLES
MAJOR GENERAL CLEMENTS MCMULLEN, USAF
Biography and 292 Photo Essay & Tribute to His Life
LINKS FOR MILITARY VENDERS AND SALES
<![if !vml]>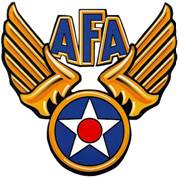 <![endif]>
INTO THE BLUE
Uniforms of the United States Air Force 1947 – To Present
By:
Lance P. Young
Bill Boyd, Johnny Schlund, and Dave Shultz
Published by Schiffer Military Books
"Into The Blue…. is indeed a scholarly and complete book
of the Air Force uniform transition from the
Army Air Corps to the United States Air Force…
"Into the Blue" richly deserves a resounding
"Well Done!" for the extensive research
and the stunning layout."
GENERAL JOHN L. PIOTROWSKI, USAF (RET.)
LIFE MEMBER
#5934
<![if !vml]>

<![endif]>
LIFE MEMBER
#189388
Please Note: None of the items listed on this web site are for sale.
The purpose of the web site is that of information and education
to assist fellow collectors in their collecting endeavors. However,
links have been provided to reputable military venders not
associated to this site.
Any and all feedback or information is appreciated in regard to
USAF uniforms. Especially needed is information on customs
used by Air Force officers that were not considered regulation.
Primary resource information includes official US Air Force letters
Memorandum and documentation from the United States Archives,
AFM 35-10, AFR 35-10, AFR 35-14, AFI 36-2903 minutes from the
United States Air Force Uniform Board meetings, the Air Force
Magazine, the Airman Magazine, the Air Officer's Guide,
the Airman's Handbook, the Airman's Guide and oral historical
accounts from those who have served.
In some cases uniforms were received incomplete and
medals or badges have been historically replaced
to complete the uniforms.
THIS SITE IS IN CONSTANT CHANGE AND ALL COMMENTS SHOULD BE DIRECTED TO
JOHNNY SCHLUND